Technical writer jobs have come to stay in modern times since science and technology have become so prominent. Not everyone understands the working of advanced technology, despite its ever-growing popularity.
This is where technical writers come in and simplify concepts for the general public to digest with ease.
Those who are interested in these technical writer jobs should have good writing skills. They should have an interest in problem solving and communication as well as a liking for technology and science. Technical writing can help you learn how to become a better writer.
Technical writer jobs are being seriously considered by many writers. Like any freelance or remote position, these jobs can be done on a writer's own terms.
It can be done full or part-time, or simply on a job by job basis. When technology is your passion, you will enjoy being a technical writer.
Technical Writer Jobs are Needed Everywhere
Some types of jobs and even some types of writing are confined to minimal industries. The great thing about technical writing is that it's broad and versatile.
There are many industries that will, at some point, require the services of a technical writer:
Information Technology
Engineering
Sciences, Healthcare
Computer and Video Gaming
Research
Accounting and Finance
The Pharmaceutical Industry
While the basics of the jobs are the same, each of these areas are vastly different and will require varied knowledge and skillsets. Preparing yourself for any of these areas help you know how to become a better writer.
Ten Best Technical Writer Jobs
There are many different types of technical writing jobs out there. Different industries need different documents drawn up:
Basic technical writing
Technical communicator
Technical editing
Technical copywriting
Technical proposal writing
Technical communication consultant
Technical content contribution
Technical marketing writer
Technical creative writer
Operations technical writing
Sometimes it's all about the writing and other times there are visual or communication elements involved.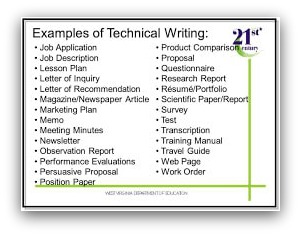 Before seeking out a technical writer job, familiarize yourself with the different types of work.
Basic Technical Writing
The broadest of technical writer jobs is basic technical writing.
A technical writer must convert complex information into a readable, easy to understand piece that the general population can use. This usually involves writing out how-to's, instruction manuals, and informational guides.
They can gather information from different mediums like printed and electronic media, audio and visual resources, or through browsing the internet or pulling from their own knowledge and experience.
On average, a technical writer of this kind can make between $20-30 per hour.
Technical Communicator
This is one of the technical writer jobs whereby one needs to provide simple and clear documentation to explain the company's specific products and services.
The target audience here is the customer. This job requires a technical writer to conduct personal research, gathering information for documentation and also editing and proofreading the information before sending it out.
Technical communicators can make around $25/hour.
Technical Editing
This tends to be at the top of the technical writer jobs. A technical editor is someone who works alongside technical writers to help correct and enhance their piece.
This includes scanning for grammar, spelling, punctuation, syntax errors, and areas that need improvement in the writing and content.
Technical editors sometimes develop web content, write training manuals, or maintain their client's website. Technical editors charge higher rates. They cost about $30 per hour on average.
Technical Copywriting
 A lot of clients look for technical copywriters because copywriting is something that can be useful to a lot of companies.
Technical copywriting is a lucrative option. Though technical writing and copywriting sound alike, they do perform different roles.
Technical writing deals more with explanations and content. Technical copywriting focuses more on the marketing side of things.
A technical copywriter will do writing that is geared towards gaining attention and making sales. A technical copywriter writes things like case studies, product descriptions, white paper, and sales brochures. A technical copywriter will usually charge around $25 per hour.
Technical Proposal Writing
This job will require you to work with your client on creating a proposal for their project.
You will need to create a document that gives an overview of the project details and a projection of it's expected success. It will need to include a list of the project's needs and requirements.
The documents you create should be able to persuade others to become involved in your client's project in whatever way your client is after  – investor, partner, etc.
A technical proposal writer will usually make around $25 per hour.
Technical Communication Consultant
This job details the provision of professional information for people with documentation needs, such as writers, authors, editors, etc. It can be needed in anything from novels to any piece of nonfiction, or even web content.
These people will be drawing up documents or pieces that require some technical information, but it does not encompass the entire work or project.
You will work with these people as they come across the need for technical information to include in their written work. They may do some research on their own, but the best and most correct information will come directly from the professionals.
Technical communication consultants usually get $35 per hour on average.
Technical Content Contribution
This job entails a technical contributor applying excellent skills to the production of nontechnical content. A technical content contributor's role is to gather technical information and convey it to the target audiences.
It is very similar to a basic technical writer. The difference is they are making contributions to content and publications that are not entirely technical. Technical content contributors will do work for magazines, newspapers, and websites. They usually make around $17/hour.
Technical Marketing Writer
This is a job that requires some expertise and specialized skills. The role of a technical marketing writer is to prioritize various technical and editorial projects. They then present it to stakeholders and negotiate deadlines.
A technical marketing writer will provide information to clients and consumers that will have them make informed decisions. The technical marketing writer does this through the writing of blog posts, articles, and even shooting of videos. Technical marketing writers make $19-$20 per hour.
Technical Creative Writing
Technical creative writing is done to entertain. It requires you to think outside the box to handle some writing projects in a unique way. These projects include descriptive essays, personal essays, short stories, novellas, etc.
It is essentially just entertaining and creative writing that has a technical twist and requires someone with relevant knowledge.  A technical creative writer can make around $20 per hour.
Operations Technical Writing
This is among the most desired of technical writing jobs as it requires a lot of skill and is in high demand.
Operations technical writing has to do with writing an operation guide. So you need to have a good knowledge of the specific topic and the area you are writing in.
It is mostly handled by experts. An operation technical writer can make $25 per hour or more depending on the client and project.
Things to Consider when Hiring for Technical Writer Jobs
When trying to hire anyone for your technical writer jobs, there are factors you need to take into consideration to get the best fit for the job at hand.
You also want to make sure you are getting your money's worth. There will always be people looking for work who don't truly know what they are doing or the HR salary they deserve.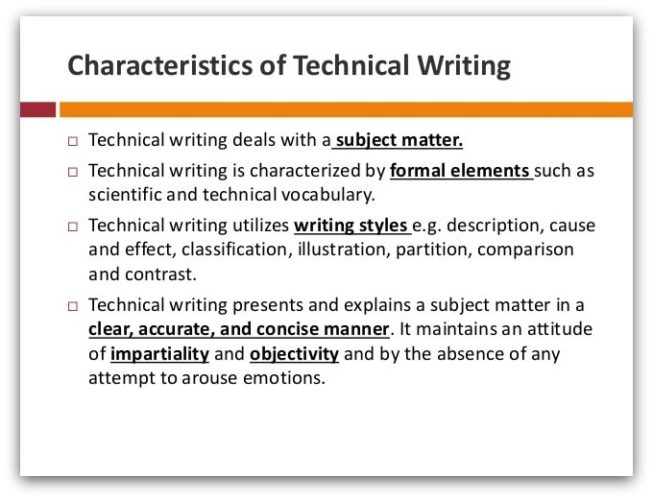 It is up to you to weed them out and find the ones you can trust. Below are the things to consider when trying to get the best person for any of your technical writer projects.
Check the Skills and Competence
Try to find out how skillful the person is. Ask some pertinent questions related to the job and pay attention to answers to be sure they know what they are talking about.
An experienced person in the area of your projects will be able to answer your questions with confidence and accuracy.
Assess Their Availability
Determine if you can work with their schedule. They should be able to give your project the necessary time and attention. Discuss the needs with the potential person and ensure they understand the time commitment.
Consider the Future
Find out if this person will be available even in the future. Some projects are longer term, so it will need continuity from the previous to align with former ideas and way of doing things.
If you are starting a project that will extend into the future, ensure they will be on board long-term – assuming it all works out between you and them.
Ask for Samples
This is one way that can be very helpful if you want to hire the best fit for your jobs. Ask for previous work experience and assess the samples they provide for quality.
Test Them Out
Conduct a proper interview, and consider doing a test run. This will need to be paid as no good writer will do any work for free, but it will be well worth it. Give them a small portion of a project that is relevant to the work you need. This test job will give you an idea of their competency.
Read Reviews
If there are reviews available from previous clients, look at these. Multiple positive reviews can give you a lot of confidence in the person.
Many negative experiences will serve as a good warning against them. You can also check the rating given to the person, if applicable. A 4-5 star rating is a good enough rate for hire.
Where to Find Technical Writers
If you want to hire workers online for your technical writer jobs, or you are a writer trying to break into the technical writing industry, there are great and genuine sites where you can get the best hands for all your jobs.
They will often provide many choices.
We Work Remotely
Here, you can hire from available candidates, or post a job ad and see who applies. The good thing here is that there's no restriction to a particular geographical area.
If you want, you can hire from anywhere in the world.
Tech Careers
This is a site that connects employers to freelancers, focusing specifically on the technical side of things. You will not have to sift through candidates with all kinds of experience.
Here, you will have only technical writers to choose from.
Just Tech Jobs
This is another site that connects technical writers specifically to jobs in their field. Once registered you can list your available jobs. Interested writers will contact you directly.
Authentic Jobs
Authentic Jobs is a job posting site with a lot of variety. They connect people locally, as well as those looking to hire remotely. If you want to connect with someone in your area, you might be able to.
While they are not specific to technical writing jobs, there tends to be a lean in that direction.
Start Looking for Your Technical Writing Job Today
If you want to pursue a career as a technical writer, or just want to do it on the side, start looking! The process may seem daunting and overwhelming, but it's really not so bad once you break it down.
If you have any previous work, start by creating a portfolio. If you are brand new, just start applying. For those wanting to learn how to become a better writer, technical skills will be an asset.
Many companies and individuals are more than willing to hire a newbie, especially if they offer a lower price.
Don't work for less than you're worth, but do realize that it may take some time before you're earning top rates.