Readers are attracted to creative writing because they like to step out of the regular boundaries of day to day life. They like to read about the author's imaginations, feelings, explanations, and original ideas. Creative writing jobs are jobs that have you writing pieces that are meant to entertain.
Your work should keep readers interested and play on their desire for fantasy and imagination. This is about a writer allowing the imagination to take over a little bit, and let an interesting story to be told.
Creative writing jobs are gathering momentum as more clients are looking for writers who can add some originality and creativity to their business. Creative writing is becoming a part of modern society.
There's a considerable increase in the demand for quality creative writers. This has, consequentially, created an increase in available creative writing jobs.
The Best Creative Writing Jobs
There are many lucrative creative writing jobs out there that are looking for writers to conjure new and exciting ideas. They want ideas that can help them convey their messages to the audiences in an engaging way.
As a creative writer, you can work with magazines, advertising platforms, websites, freelance sites, and even for yourself. The onus is on you as a creative writer to prove your worth and give the very best of yourself to your readers or audiences.
[table id=30 /]
Novel Writing
This job entails writing a long work of narrative fiction.
To be a good novelist you need to be creative, productive, and engaging. It equally requires talent, patience, and imaginative alertness since most ideas come from the abstract.
While novel writing can be enjoyable and lucrative, it is not easy. A novel has many elements to consider:
Research
Note-taking
Brainstorming
Plot
Setting
Dialogue
Perspective
And many more
It's a long and complicated process. There are many common mistakes you'll probably make, and then need to correct. Make sure you're mentally prepared.
A professional author can make around $65,048 per year, though this depends on the value and popularity of their work.
How to Become a Novelist
In order to become a novelist, you first need to write a novel! This is no small undertaking. For some, it takes them years to complete that manuscript.
Fortunately, there are many helpful writing tools out there these days that can make the process easier.
Squibler, for example, is a fantastic novel writing software that aims to help you write and publish your book within 30 days. This may sound like a crazy feat, but with proper organization, it can be done.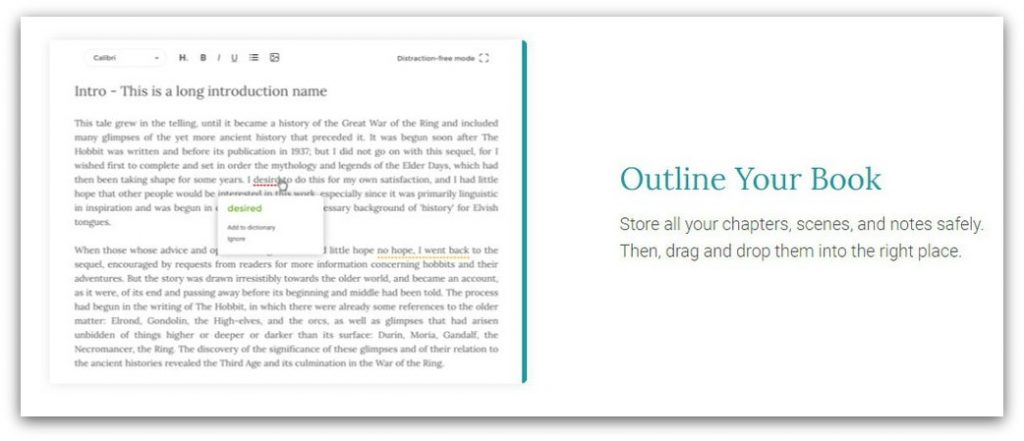 Squibler is simple but powerful. It offers you assistance and organization for every part of your novel, from brainstorming to publishing.
Scriptwriting
Scriptwriting will have writers creating scripts for mass media. This includes many things:
Feature film
Television production
Video games
Podcasts
Vlogs
Youtube videos
When people think of script writing, their minds almost always go to movies and TV. This may be the most popular type of script, but it's not the only kind.
Many online video publications need scripts written as well. Some companies produce web series, which are only available to view online.
To have a good script you first need a good story. From a good story idea, you add sequence, create your scenes, bring in dialogue, cut away dead weight, and revise it.
Scriptwriting is similar to writing a novel in that you're telling a story. After that, the differences start becoming obvious. You're not just writing for someone else to read. They're going to be watching.
This requires many different elements, such as cut scenes, transitions, actions, movements, placement, etc. It will require you to have a good visual sense as well as writing skills.
How to Sell Your Screenplay
There are a few avenues you can take to sell your screenplay to someone who will get it made.
Professional feedback is always valuable. There are consultants and coaches who work in the area of screenplays specifically. They can help you improve the script itself as well as advise you on how to get it sold.
Pitchfests and conferences. Sometimes, a writing conference of some sort will have a pitch component. This is an opportunity to pitch your screenplay to several people. The concept gets some criticism and many will advise you to go in without any expectations. The odds of actually selling your script on this day are low. But, it's a chance to meet some people, introduce yourself, and make industry connections.
Get an agent. As with books, you can choose to find an agent to represent you. This will cost you some money up front, but a good agent or manager will have a strong list of contacts to itch your script to. They will also have plenty of industry knowledge to share with you.
Contests. These can be tricky and often come with an entry fee. But, they can be a good way to get attention. Should you do well in a contest, your work has a chance of being read by some top industry professionals, depending on the caliber of the contest.
Experienced and advanced writers can make up to one million dollars per screenplay. The low end for a good quality, original script from an unknown, first-time writer may be around $100,000.
Short Story Writing
Short stories can be a tremendous way for creative writers to flex their muscles. Individuals and websites always need writers of short stories – both fiction and nonfiction – to write compelling, exciting and entertaining stories.
To write a captivating story requires you to follow the principles of writing. A good story will contain a beginning, a middle, and an end.
How to Become a Short Story Writer
The process here is similar to that of a novelist. You first must write the stories. Once they are written, you can start the editing process and eventually move into publishing.
Typically, short stories are published in an anthology or collection.
This can be a collection of stories all from the same author. Or, a third party may put together an anthology with stories from many different authors. These usually have a theme of some sort.
The benefit of short stories is that there are many more freelancing opportunities. Websites, blogs, and other online publications might hire a creative writer on a regular basis to contribute short stories.
Or, they may go the route of taking submissions, and paying the writers of accepted pieces. Either way, you can make some money from individual stories in this way – without going through the entire publishing process yourself.
A writer can make up to $30 per hour of writing a story or charge about 12.5 cents per word. Word counts for a short story can range from 2-10,000 words on average.
Poetry Writing
Most people don't think of poetry when they think of ways to make money from creative writing, but it is a possibility.
This is one of the creative writing jobs that need a very artistic way of writing. Poetry aims to stir the reader's imagination and create emotion.
A writer can do this by choosing and arranging their words correctly and carefully. You'll want to pay attention to rhythm, meaning, and sound. Poets can charge around $20 per page if their services are in demand.
How to Become a Paid Poet
Unlike some of the other creative writing jobs out there, it can be incredibly difficult to make your entire living off your poetry. Unless, of course, you get to the point of publishing your own collections – and they become successful.
That being said, there are a number of online publications that will pay you for your poetry. Depending on the type of website as well as it's popularity, these can pay between $10 and $200 per accepted poem.
To begin, all you must do is research these publications. Find some that take submissions in your preferred style and/or genre, and start sending yours in.
It can be a tedious process. But, if you're good, you could make a considerable amount of extra money from your prose.
Greeting Card Text Writing
This is an excellent writing job available for creative writers who are good at evoking emotion with a small number of words.
A highly creative mind is needed here. The words need to be clear and concise as well as witty and clever all at the same time.
Greeting cards are written for many different things:
Birthdays
Anniversaries
Get well soon
Expressing condolences
Mothers day
Fathers day
And more
As a greeting card writer, you will need to be detailed. Your words need to be specific to the occasion you are writing for.
How to Become a Greeting Card Writer
The most important thing is to familiarize yourself with the different styles. I already listed off the many occasions that greeting cards are written for, but there are different styles a well.
Humor and poetry tend to be the most popular – with humor cards usually commanding a higher price.
That being said, it's important, as a writer, to work with where you feel most comfortable and passionate. If you're a poet and you want to work in this industry, write some beautifully rhymed greeting cards. There is still a huge market for this.
Once you find some you like, seek out their submission process. Some may work solely off submissions, while others may hire regular writers.
Knowing what kind of style, and even what occasion you'd most like to write for will help you determine where to go for employment. You'll have to research companies that publish greeting cards in your desired area.
On average, a submission will pay around $25.However, a seasoned greeting card writer working for higher-end companies can make up to $300 per approved submission.
Songwriting
You need to be creative to write good songs. Songwriting has several different components:
Lyrics
Melodies
Verses
Chorus
Bridge
And more
Some people write every element of a song on their own. Others collaborate. One person writes the lyrics while another writes the music.
Some bands even make it a group effort when creating new songs. How the song gets written will depend on the talents and abilities of all those involved. If an artist is lacking something, that's where you can come in.
It may be hard to believe, but many of the world's most famous singers do not write their own songs. Just because someone can sing doesn't mean they are gifted writers.
If you are both creative and musically inclined, songwriting can be a lucrative career option for you.
To be an original songwriter, you need to be able to visualize ideas and mix sounds together. Originality is key. There are many lawsuits created all the time because someone is being accused of stealing someone else's song.
You need to be willing and able to put in the work to create something new, fresh, and interesting.
How to Become a Songwriter
The first step is simple – write a song! Many songwriters take classes and receive professional training, while many do not. In the end, it all comes down to how good and how appealing your work is.
Once you have some songs written, you can start sharing them with artists you think might like to sing them. You'll have to start small and work your way up.
A talented and successful songwriter will eventually have artists coming to them for new material, rather than having to advertise themselves.
A songwriter typically makes $45 – 500 per song depending on the client and job.
Speech Writing
This writing job requires you to create entertaining, convincing, and sometimes humorous content that urges the audience to listen. Speech writing can be for various occasions like weddings, elections, and anniversaries.
Writing a speech needs someone who is expressive enough to be able to articulate deep and thought-provoking ideas in a concise way. They need to be personalized to help sway the audience to the speaker's side.
Most of the time, a winning speech you should have a little humor in it – everyone loves a good laugh! Of course, there are exceptions to this depending on the context of the speech.
How to Become a Speech Writer
To begin, A speechwriter should have a bachelor's degree in communications, journalism, and/or English.
Once you have the degree under your belt, it's time to start gaining experience. There are a few ways you an go about finding work as a speech wrier:
Find employment with a public relations agency. They will have you writing speeches for multiple clients.
Go freelance. This allows you to work on a contract basis for as many organizations and clients as you want.
Occasionally, a company or even an individual may choose to keep a full-time speechwriter on staff.
How to Write a Good Speech
There are many different types of speeches and different settings in which they will be given. That said, there are a few key things to remember when writing a good speech.
Your overall goal is to make a good impression and leave the audience with two or three main takeaways.
Make them remember you. Many speeches have gone down in history, but they tend to be famous for only one brilliant, witty, and/or hilarious line. Use a strong metaphor, an unusual analogy, or shock factor to leave a lasting impression.
Make the opening count. Your audience is most receptive at the beginning of your speech. Grab their attention right away. Questions, funny stories, or shocking statistics can do this.
Make it short, sweet, and simple. If a certain detail or sentence doesn't help you get your main idea or message across, take it out. A short, easy to understand speech is much more impactful than a long one with a lot of unnecessary detail.
A talented and successful speechwriter can make around $100,000 per year.
Column Writing
This job is about a writer sharing their thoughts, ideas, or opinions within a publication. A column will have a writer who contributes regular articles on the same general topic. For example, an advice column will have the writer answering reader-submitted questions.
Regular readers of the publication will grow to know and like the columnist. Eventually, readers will build trust with them. They will willingly take the advice given, products recommended, or whatever the case may be.
Columns will appear in many types of publications, both on and offline:
Magazines
Newspapers
Newsletters
Websites
Blogs
How to Become a Column Writer
First, you will need to decide which type of publication you most want to write for. Do you want to write for a print publication like a magazine or newspaper? Or do you want to contribute to an online blog or website?
Some people prefer to be published in print. But, this will limit you to what's available locally. Pursuing online publications will give you many more options.
Next, it's all about persistence. Find the publications you want to write for, and get in contact. Not every publication will love your writing or share your vision. Don't give up.
Writing a Good Column
Writing a good column takes practice. And practice regularly, you must. Publications change their content all the time. If readers aren't absolutely loving your column you're at risk of being phased out.
Here are some tips for maintaining a good column, once you've gotten in somewhere:
Stay on schedule. Constantly missed deadlines will make you undesirable to work with in no time.
Always be interesting. Don't let your column get repetitive. Even if you're always writing on the same general subject, find ways to keep it fresh and engaging.
Spend the proper amount of time on each piece. After a while, writing your column will feel routine. Don't let yourself slip. It may only be 1000 words, but the quality needs to be top-notch.
Choose your publications wisely. In the beginning, it may be tempting to apply to everything and accept the first offer you get. Don't rush into anything. Do your research. Many print publications are dying out. You don't want t jump onto a sinking ship.
Different publications will pay different rates. Often, the more popular and well-known the publication is, the more they will pay their contributors.
Some may be paid a salary while others are paid per article written. On average, however, a columnist might make between $20-30/hour.
Editing
A job as a professional editor is something many creative writers decide to pursue. It's important to know that editing will require much less writing on your part. You will mostly be going over the work of other people.
Even still, editing is a rewarding job that you can take pride in. Editors are often in charge of the entire publication, so you will see a variety of work and writing styles.
This is fun and exciting for some. Putting together a magazine, newspaper or even maintaining a website is a real art. The finished product is something to admire when done well.
How to Become an Editor
Most who wish to be an editor will pursue a degree in journalism, communications, or English. This will give employers confidence that you have the appropriate knowledge, though it's not always required.
Editors can work on a freelance basis, but it's more common for a publication, website, or other company to have full time editors on staff.
These jobs are often posted on job boards and websites, or can be discovered through word of mouth.
Skills Required to Become an Editor
While it is a common pursuit, not all writers can also be editors. It does require a certain set of skills:
Extensive knowledge of grammar rules
Extreme attention to detail
Excellent communication skills – you will often be working with writers
Intermediate to advanced computer skills. Even if you are editing for a print publication, most of the work will be done on a computer.
Good knowledge of current communication and publishing tools.
If this sounds like you, perhaps a job as an editor would suit you. The average salary for an editor is about $56,000. However, higher-end publications may pay more.
Ghostwriting
This is a writing job that some don't like to do. However, if you're willing to do the work and let someone else take the credit, it can be quite lucrative.
Ghostwriters are people who write something for someone, who then turns around and posts it under their name – or perhaps the company name.
As long as both parties agree to the terms, this is perfectly fine and is actually quite common. Many websites hire ghostwriters to keep their content coming regularly.
Others will pay someone to ghost write an entire book. This could be any number of things:
Short stories or novellas. Some people have a creative idea in mind but aren't good at writing it out. They will hire a ghostwriter to actually craft the story, but it will be published under their own name.
Nonfiction/self-help books. Again, they have the idea but need someone to structure and write it for them.
How-to guides. Someone has the knowledge, expertise, and process for something. Someone else turns it into a readable and cohesive instructional for consumers.
Their own autobiography. There are some people who have an incredible life story. It's one they want to share with the world, but they aren't a writer. Many ghostwriters write someone else's life story.
Resumes. Every employee needs help with their resume whether that's for an HR generalist or VP of marketing.
The list can go on. Those willing to ghost write are endlessly valuable to those with good ideas but no real writing skills and/or lack of time.
How to Become a Ghostwriter
Most ghostwriters find their work online, and work is often done on a freelance basis. Freelance job boards, blogging job boards, and LinkedIn jobs posts from HR coordinators are good places to start.
Some websites or companies might advertise for themselves that they are looking for a ghostwriter. With this, all you must do is follow the given application instructions.
The pay range for a ghostwriter is quite large. They can make anywhere from $0.01/word to $0.25/per word. Others go from $10/hour to $100/hour.
The rate you are paid depends largely on your skill level, the amount of experience you have, and the individual client you are working with.
Where to Find Creative Writing Jobs Online
So, now you've learned how to turn your creative writing into some money. As discussed above, there are many ways you can go about selling your work or getting hired to produce it.
Some methods are online, while others are done offline. The websites listed below are some good places to get started.
They won't make you millions. But, you can start building your professional portfolio and generate some cash at the same time.
Flash Fiction Online
This is a good one for those looking to sell their short stories. Every month, they publish a small collection of flash fiction. This is essentially a very short story – between 500-1000 words.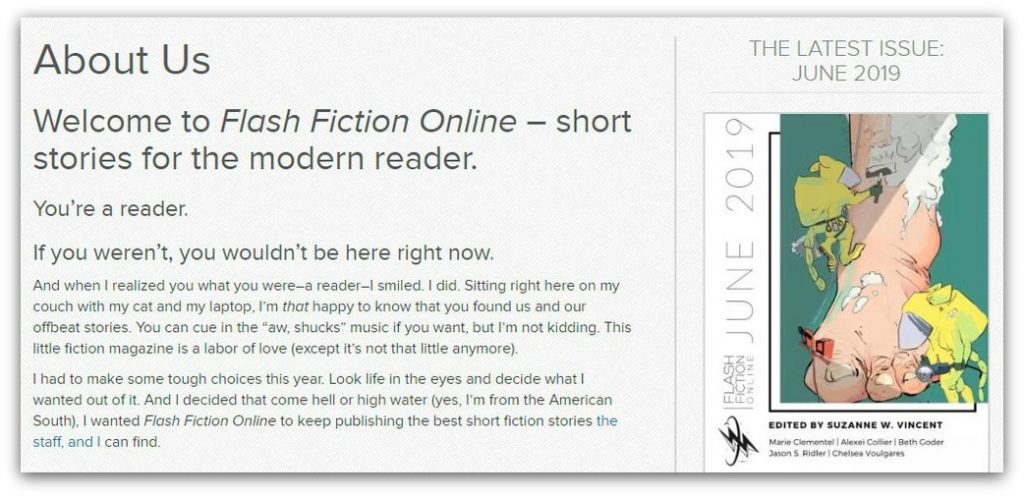 They accept submissions in any genre or category and anyone can submit. They pay out $60 per published story if they are given exclusive rights. For a story previously published elsewhere, they will pay 2 cents per word.
The Sun Magazine
The Sun is an online magazine that publishes a variety of content including fiction, nonfiction, and poetry. They have a lean towards personal writing but are always on the lookout for bold pieces on cultural and political topics.
For fiction and nonfiction, they pay between $300-2000, depending on length. There is no minimum word count, though they don't like to publish pieces over 7000 words.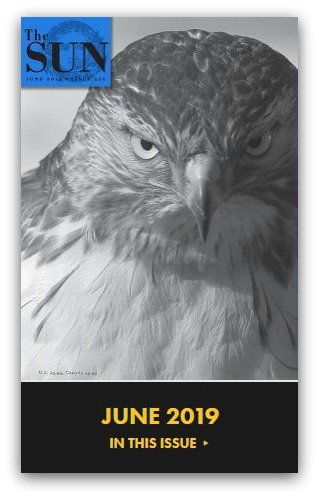 For poetry, they pay between $100-250.
If you are interested, they also accept interview pitches and photography submissions. Online submission is easy, and there is no cost.
Rattle.com
Rattle is a publication that focuses on poetry. They publish a physical issue four times a year, with around 100 pages of poetry. They also run a blog which will feature one poem each day.
Rattle is passionate about poetry and want to see it revived in this day and age. They also want to encourage poets of all kinds. This means that they don't care for credentials or previous credits.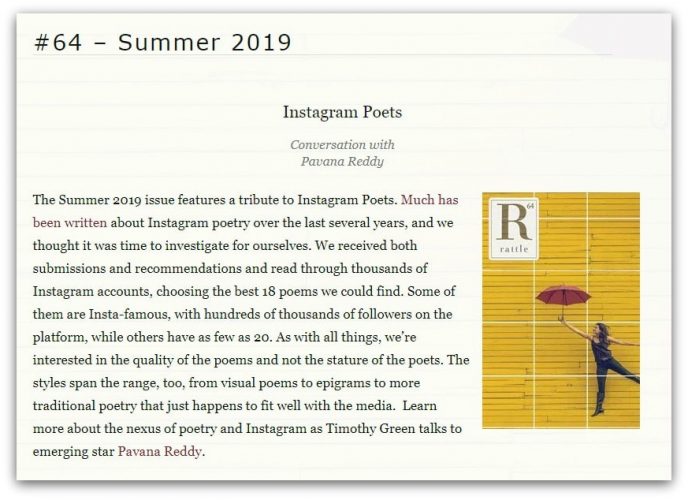 If they like your poem, they will publish it.
If your work is featured in a printed issue, they pay $100. For work that doesn't make the print publication but gets featured on the blog, they pay $50.
It is free to submit, and there are no restrictions whatsoever in regards to length or genre.
Clarkesworld Magazine
Clarkesworld Magazine publishes short stories and short novellas in the science fiction and fantasy genres. the magazine is published monthly and contains interviews and articles along with several pieces of fiction.
Word counts must be between 10-22,000 words. If accepted, stories are paid at a rate of 10 cents per word for the first 7000 words, and 8 cents for each word over 7000.
Clarkesworld has won many awards and is a well-respected publication that pays its writers well. If you're a science fiction or fantasy writer, definitely consider submitting here.
Freelance Job Boards
All of the above-mentioned publications are places where you can submit your work for free, and get paid upon acceptance. This can be an effective way to make some extra cash and build your portfolio as a creative writer.
But, it's not necessarily a way to build a true career. Where applicable, pursue the "real world" avenues. Make connections, talk to agents, practice your in-person pitch.
In addition to this, you may consider perusing some freelance job boards as well. These will often have all kinds of freelance jobs posted – not just writing.
However, once you narrow your search, it can be a good way to find regular clients to hire you on a contract basis. This will create good contacts and a more steady, reliable income.
Short story writing, script writing, ghostwriting, songwriting, and editing can all commonly be found as freelance-based jobs.
Finding a Creative Writing Job is Not Impossible
The term "starving artist" is familiar to most. Many have resigned themselves to making their writing a hobby. You don't have to do this.
It may be more difficult than obtaining your run of the mill retail job, but you can still do what you love for a living as a creative mind.
Pursue a degree if you think it will help you, and stay persistent. Send queries. Submit your work. Cold-pitch all day long.
Pile up your rejection letters and let them serve as your biggest motivation. With talent, drive, and determination, you will find the people who share your vision. You'll find the people who value good writing and are willing to pay for it.